The new upgraded versions of Linan and Poe are here! You can play themHere.

View Guestbook
Sign Guestbook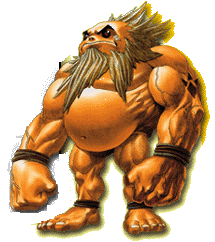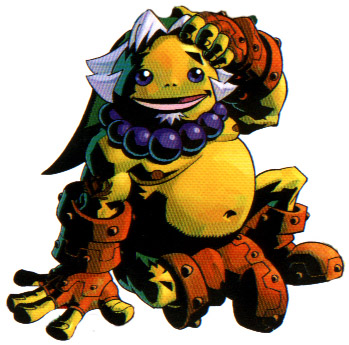 Games Chat Forums Poe Network Poe Progress

Shadow Lightning Layout

Update by Scmpoe October 8 2004
We have our own chat once again. It's still on Irc,
and this time its on the Chatsters network. Why did
LiveHarmony go down?....Everything was so good before
it did....Ok the new version of Poe is up for download,
and the old one is still there too. Now finally people
can access games without going way down the update list.
The Silverfox Productions site is up as well, even though
you can't really call it a site yet. And the most important
thing, Goron Planet is getting a layout change. Either a
blue background with yellow text or a dark background...
I don't know yet, it might be something totally different.
I'll decide soon, though, and Goron Planet 3.0 will be up!


Update by Scmpoe October 7 2004
It's almost been 3 months since this site massively
changed. And now, if you search Goron Planet on Google,
our site comes up first. Silverfox Productions has been
kinda laid back over the part 4 months, but now they're
resuming work on Hiss's album, Mobsta Lobsta. Poe has
been fixed and edited and the new version will be here
soon, as well as the new and final version of Linan. I
added some more buttons for the Poe Network, Poe Progress
and Silverfox Productions. Stupid Liveharmony never got
around to fixing their chat network, so we're going to
use a different network, but have our own chat, not one
hosted by Positivedeism.org. And also, a big change awaits
Goron Planet. I'll have more on that in the next update.


Update by Scmpoe September 29 2004
Rock Revenge is up! It's a 2-player game but I'm trying
to make a multiplayer version. Also I've added a newer,
less glitchy version of Linan, Linan 1.4. Enjoy!


Update by Scmpoe September 24 2004
Hey...if you're just an anonymous visitor and don't
know what Goron Planetis about....it's about the Boards,
Chat, Games, the Poe Network, Poe Progress and
Silverfox Productions. But it has a lot of stuff
that's coming soon. Also, if you're a discoverer of
mysteries, try Foxzap on the Poe Network. That has
a lot more hidden secrets than Goron Planet. Coming
soon are Rock Revenge, an online chat, and, my first
online game, Fox Pong!


Update by Scmpoe September 19 2004
Ok...today it starts....Goron Planet's Quest for
fame! Right now, if you search goron on google,
Goron Planet is on the 3rd page. We wanna change
that to the 1st page, and 1st if possible, cuz
this is the only site (I think) on the internet
about Gorons. If you search Goron Planet, we
are 3rd on the list. In front of us is the Cheatplanet
pages for Zelda cheats. Why?????? Our goal right
now is to make Goron Planet come up first on
that search. Help us if you can by going to
google, searching for Goron Planet and clicking
on our link. Rock Revenge is coming soon! It's
a 2-player game. Also Pang 2.0 and Linan 2.0
are in the works.


Update by Scmpoe September 11 2004
One week of school has passed... And PoeNet is being
upgraded. A new chat is on the way, and so is a new
game, Rock Revenge. Also I am starting to make an RPG like
Runescape. If anyone wants to join, email scmpoe@lycos.com


Update by Scmpoe August 30 2004
Damn...its back to school in just over a week and the Olympics
are over..... I added 2 new games, MysticalPig and Pang 1.0!


Update by Scmpoe August 23 2004
Shankingfish was not available to download, and neither was Poe for a long
time. Now, I put up Shankingfish, Poe, and Izzy-Arash Corp.'s first
full-length game called Linan up for download in the Games section.
Poe Network Here


Update by Scmpoe August 7 2004
The Poe Network is going to be up soon. On the Poe Network site,
we will also keep track of the progress in Poe. If you want to,
you can download an EXTREMELY screwed up game Here.

Update by Scmpoe July 26 2004
Did u notice the new icons? And yes, after a long time of
browsing through the internet, I finally found my lost link
to my old ezBoard. It's below. I'm going to add more stuff to Goron
Planet, like music and downloads. Keep checking back for updates.


Update by Scmpoe July 23 2004
Well...it wasn't "tomorrow" like I said it would be in the last
update, but I finally restored the site to what it used to be,
plus a new layout. If you want to join the staff, email
scmpoe@lycos.com.

Update by Scmpoe July 9 2004
Ok...The site is getting a major layout change...soon everything
should be up. We're getting more staff too. We're gonna host SilverFox
Productions! Also, BlueKirby Productions might be hosted here too.
Come back tomorrow..everything should be up by then.

You won the treasure hunt!